Hola lovelies ❤️ I am so excited to share with you all my first try of the "Moisturising Foot Socks"! (Also, uh-hmm, I never knew they existed before I put them on 😬)
Before going deeply into my experience and opinion, I'd like to go through a few things about the product itself:
The "plastic" socks are enriched with rose flower oil, white mulberry extract and pomegranate seed oil.
They are best after exfoliation.
Should be used within 15 minutes of opening and only once!
First impression:
First of all, the packaging. I find it really nice; it gives a good impression of the brand and the product. It has a matte finish to the box with a silver touch (makes me even hesitate to throw it away 😜). Next, the socks. As you see below, they are enormous! The positive side of this is, any foot size can fit in and of course, even you, men can use it! Why shouldn't you?! They are plastic and as soon as you hold them, you can feel the oil and cream spread over inside. You have to separate the socks with a pair of scissors by cutting slightly straight above the sticky part on the side (the small bit that looks like a thumb 😅) as it is tightly closed all around.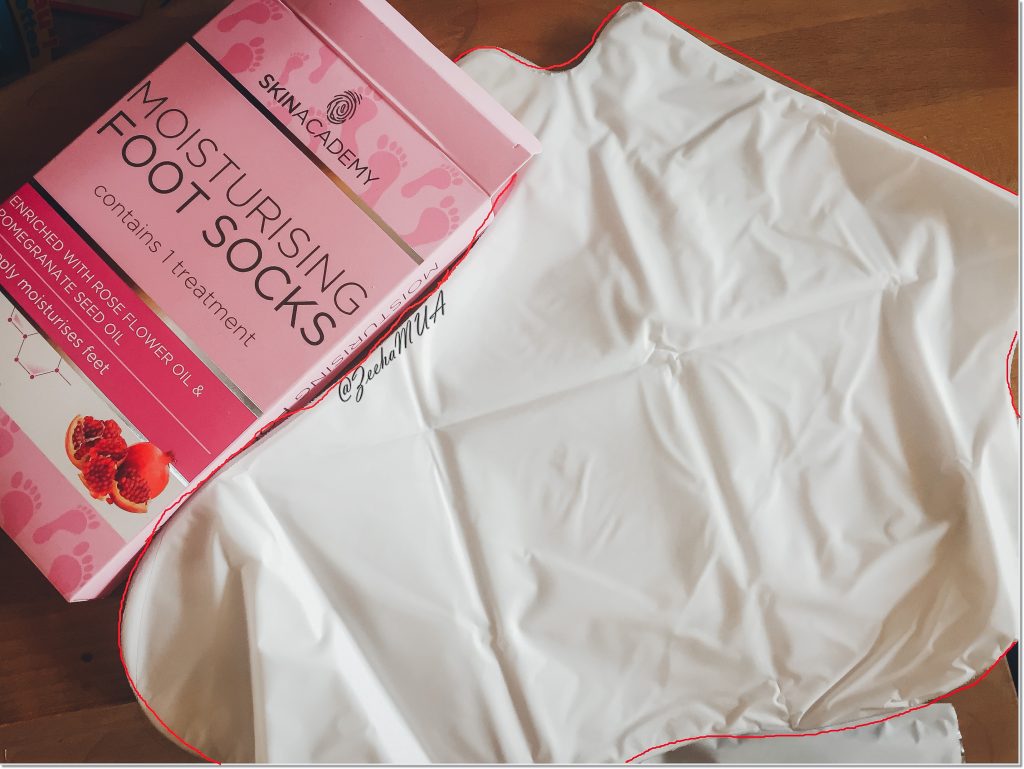 Let's put them on!
Eeeeek, it's wet 😖. I actually don't like the feel of something wet and cold under my feet, OMG OMG, but hold on Zeeha, they are not comfortable but they are going to nourish your feet… ⌛ As I have small feet, the socks reached up and above my ankles and the small sticky part on the side of the socks I was talking about, is to tighten it around your ankles. Other than the wet feel, let's talk about the smell. If you like roses, you are going to love this. You do not at all smell the white mulberry or the pomegranate. The rose's perfume is very light, flowery and feminine; it is not the kind that's going to give you a headache as for 15-20 minutes, the smell sticks up while wearing the socks.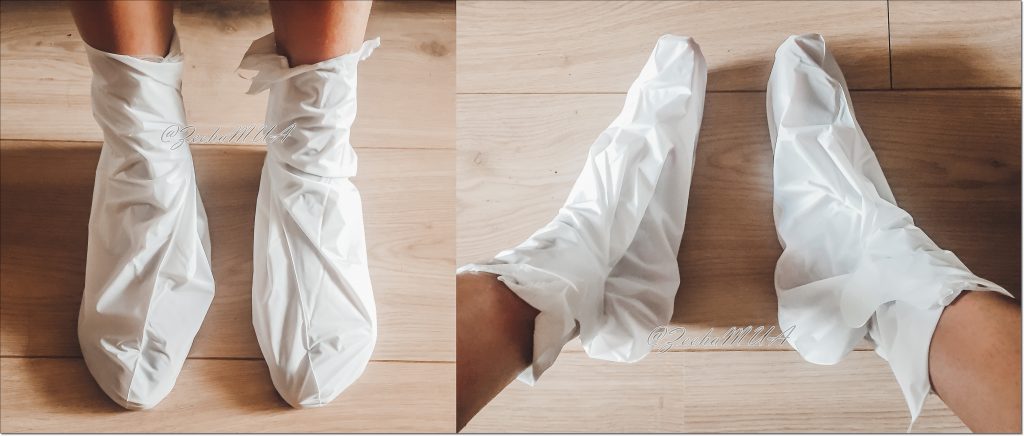 Let's remove the wet things…
I let the socks stay on for 20-25 minutes. I should have done a test before but I could not because, directions said "use within 15 minutes of opening"!! So, how do I actually test, guys?! I didn't get any reactions fortunately 😅, no rashes, allergies, etc. When I removed the socks, my feet were still very oily and had lots of cream on them. They tell you to massage the excess mask into the skin but as it was TOO much, the oil was massaged up to my knees 🤷‍♀️, might as well moisturize my legs.
Results!
5-10 minutes after removal of the socks, the cream already absorbed into my skin aaaaand, my feet were very, VERY smooth. My advice is to avoid walking directly after, you can get hurt 😅. I also observed that some hyper-pigmentation areas on my feet were lightened (you know, brown-people skin issues).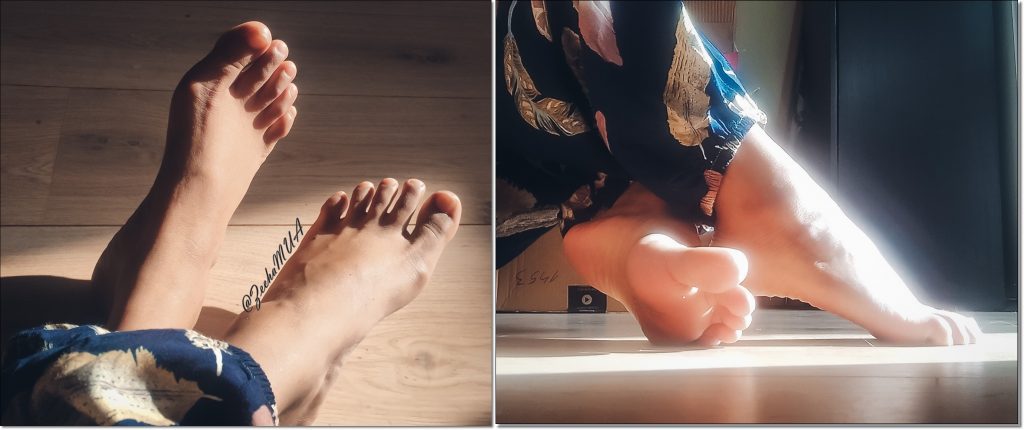 Let's conclude,
It has an attractive packaging and price (I got mine on sale though on Boozy Shop) and it bears results after the first use itself! However, after removal, it still has lots of cream in it (like you could use it a second time) and it actually hurts to throw it away as they tell you to use it only once because of hygienic reasons. I am not sure if I'll be a frequent buyer of this product maybe once in a while, to give myself the feel of being pampered during a home pedicure.
My rating: 
More details about Skin Academy products here and you can shop for the socks on Amazon.
Disclaimer: This is NOT a sponsored post. All products reviewed on my page are 100% purchased with my own money unless I explicitly mention that it was given to me either as "PR sample" or gifted to me. I did not receive financial or any form of compensation from the brands mentioned here. This is a personal review and all opinions expressed here are mine.