Hola lovelies! Easter is approaching so quickly, did you already plan some things? ❤️ On my side, I am impatiently waiting for my Easter Box by DutBle!!! 😍 You remember the unboxing I did recently for the Valentine's Box? It is the next subscription box. You can find the video here.
So, let's get to today's makeup discovery and review. Not so long back, I received the Maybelline Instant Anti-Age Eraser/Concealer (I actually received 3 shades to test) and before I get to what I think of the product, let's see how this "improved" version is better than the "old" one, because yes, there are 2 versions and apparently, they are not the same.
The "new and improved" version of the Maybelline Instant Anti-Age Concealer
This concealer contains a super-concentrated formula with goji berry and haloxyl which will help to erase the appearance of dark circles and fine lines, while visibly diminishing the appearance of puffiness around the eyes. It is a liquid and medium coverage concealer available in 12 skin-tone shades and for all skin types.
Let me start raging 😅 Like I mentioned above, I received 3 shades to test this concealer and talk a bit about it. Well, you know what? From all the 3 shades, nothing matched my skin tone! 😓 I received the 3 bestselling shades and none of them were for brown or dark skin! They were all the lightest of the shades and looking at the colour range of this concealer, we again find out that most of the shades are light ones and almost none for dark or very dark skin. I find this really sad and shocking.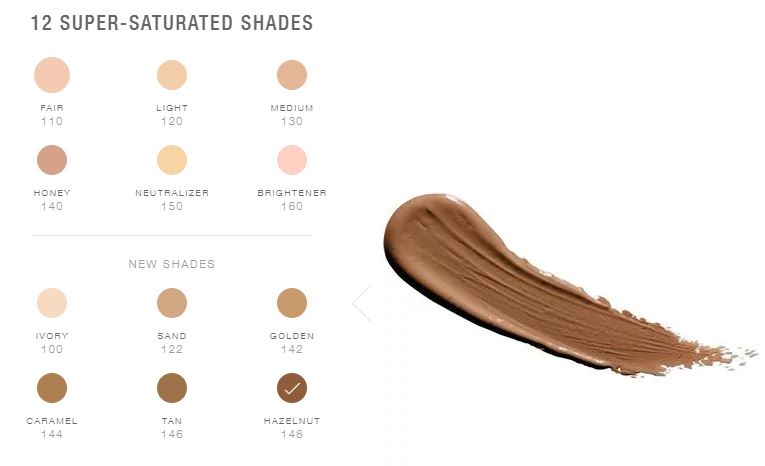 Personally, I was a little bit disappointed with the company sponsoring us because if you want people to test your product and provide feedback, the minimum that you could do is to provide them with the right product for their skin tone. The option to return/exchange for another shade was not even open. Below is what I received: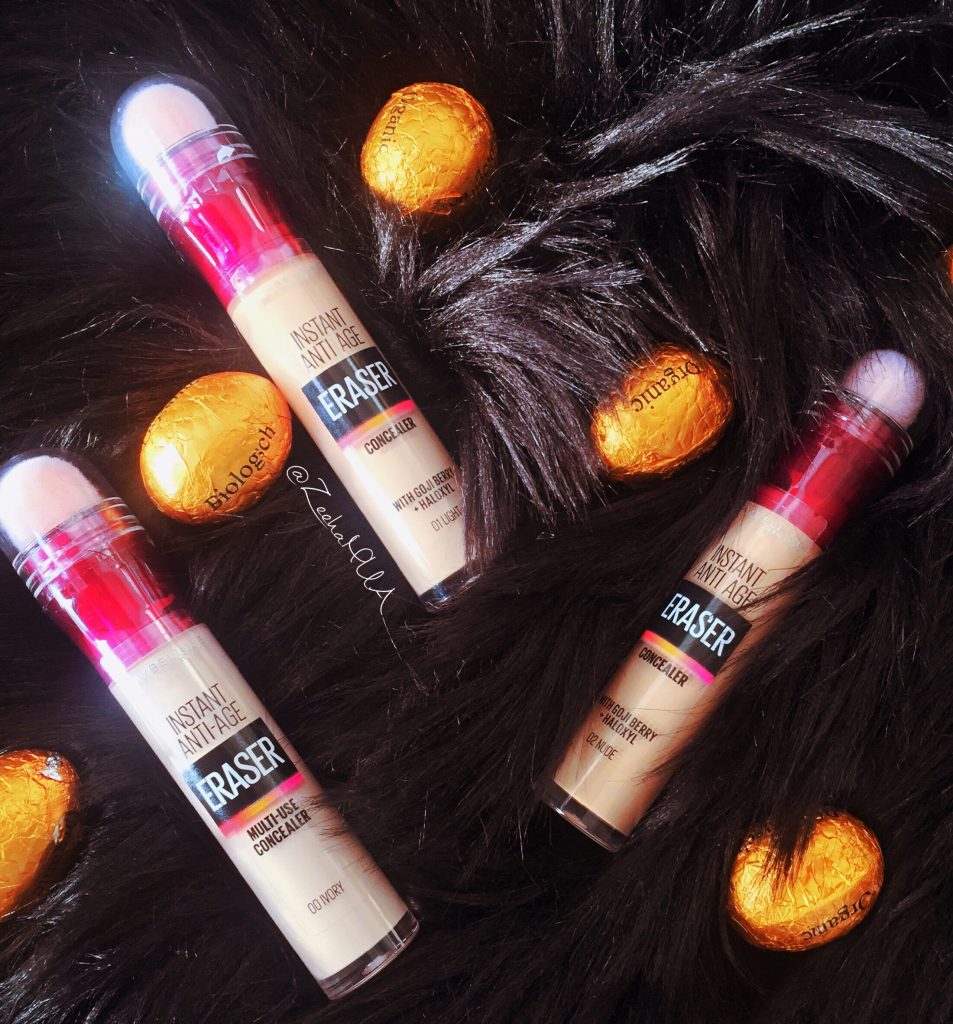 And, here are the swatches: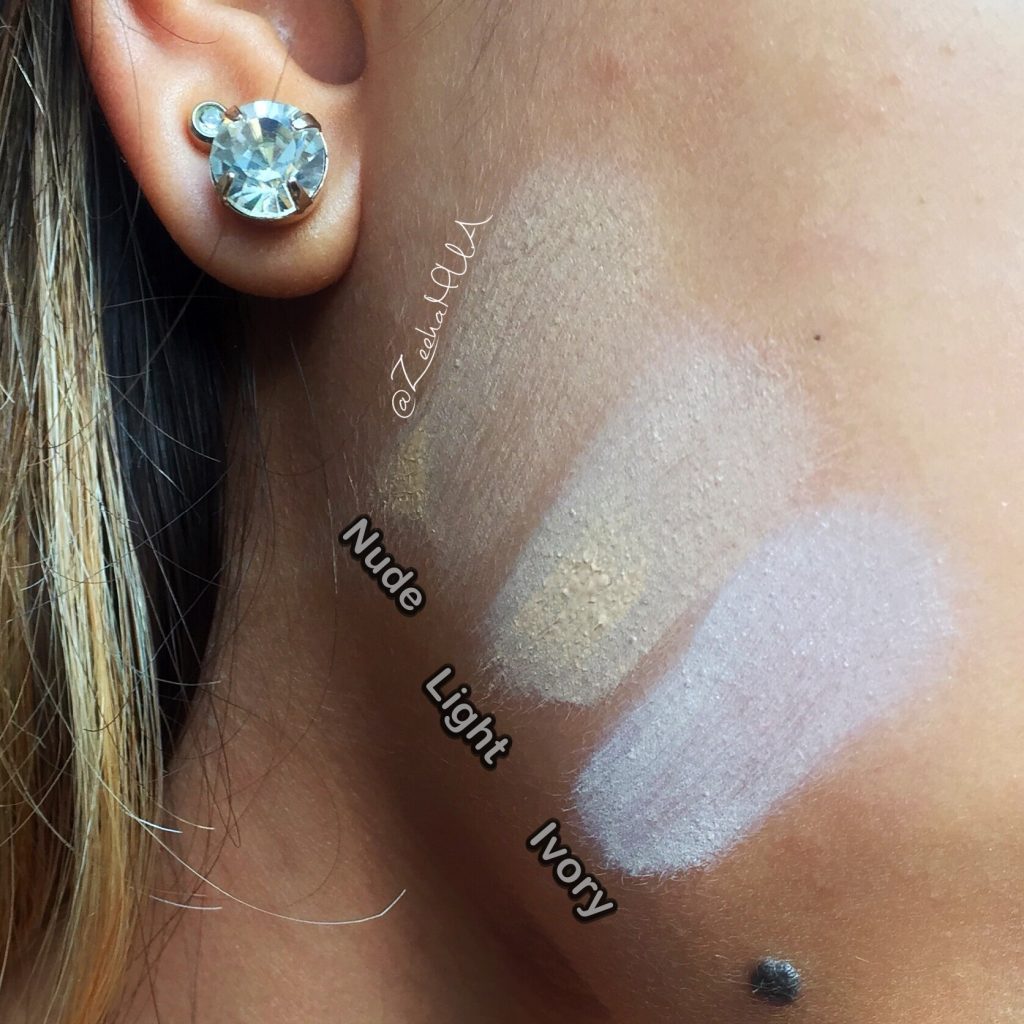 I have a difficult skin tone to match but come on, I am not in the light shades 🤷‍♀️ Anyway, to still test the formula, I went for the Nude shade.
---
The TEST

The picture above has been taken with no special lighting and indoor and as you see, the Nude shade is still much lighter than the "normal" shade that I should be using (I used Beige Nu in the past) and indeed is a medium coverage. However, I have to say that I have deep dark circles and no concealer on their own has been able to cover them up completely 😉 Below is a picture taken in good lighting with concealer under both eyes (so much better, right? but still white 😂) :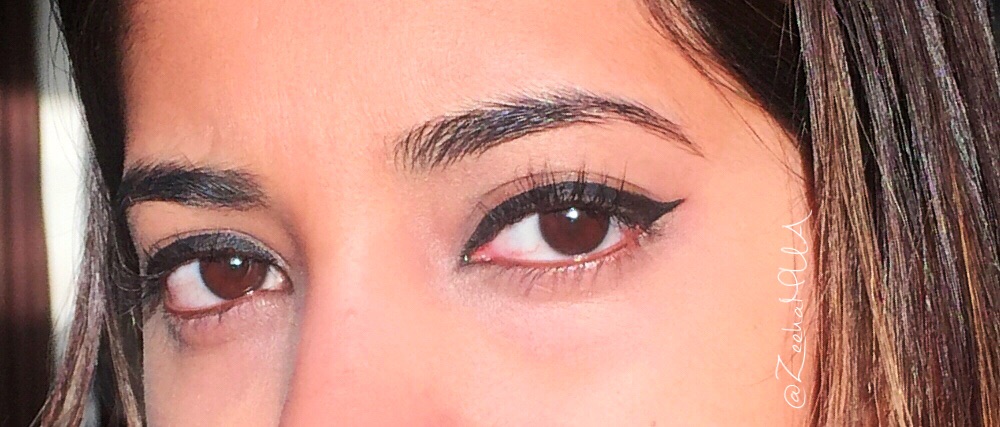 ---
Time for… REVIEW!
I should say that I expected so much better from Maybelline's new lines of products. They took out the Super Stay Matte Ink and this liquid lipstick was and is still, a full hit! 😍 Recently, I even bought 13 more shades that would go with my skin tone ranging from nudes to dark colours *oops*
Here, for the concealer, (except for the case that I was not given the right shade), I think that with the new packaging, the formula even changed.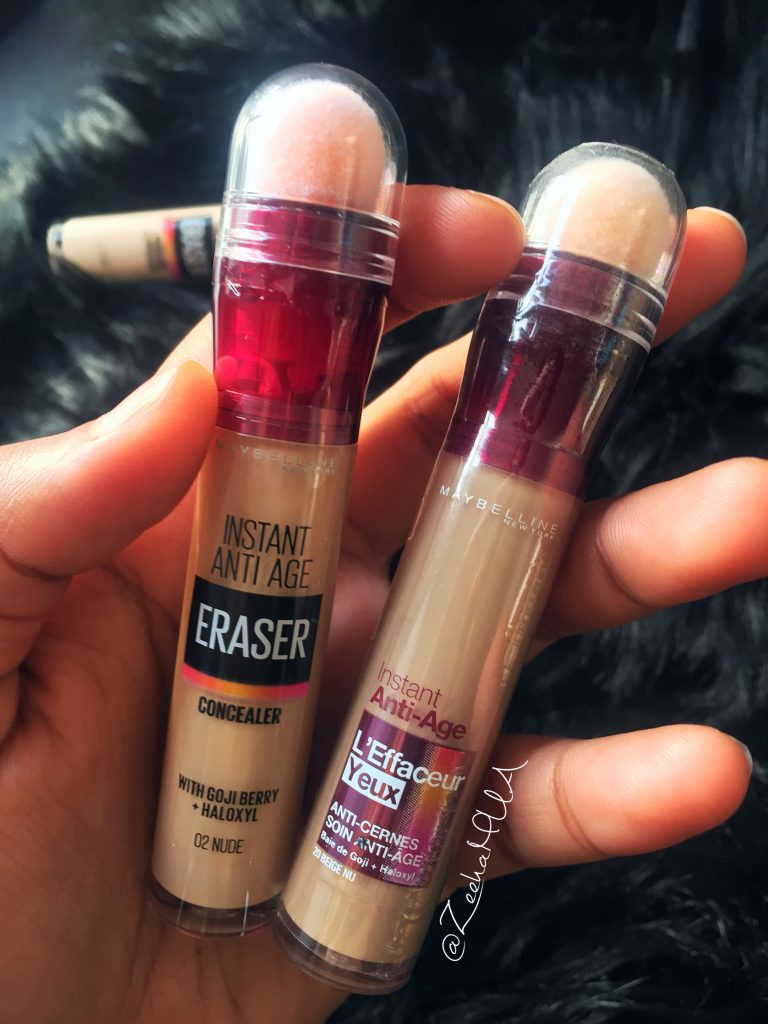 After doing the swatches and trying on the Nude shade, the consistency of the concealer is not the same as it was before; it is much lighter (which is not a bad thing at all) but the coverage is not the same. I remember when I bought the Beige Nu (right hand side) some years back, I was so satisfied and even advised it to some friends and their exact words were : "This concealer is bada**!!" not anymore, though…
As for the age rewind or anti age, I cannot really tell you if it works. I think the best way to know this, is by using this concealer for years and still, you should be able to compare it with another person with the exact skin type and under eye as you but who is using another concealer. I guess this comparison is a fair one to say if it's anti-age.
Overall, here are the positive points:
Natural coverage
Has a light feel on the skin
Easy to use; with the twist collar of the applicator, you do not run the risk of having "too much" product on your skin
Is cheap (≈ $10) and can be found "almost" anywhere
Treatment for under eye fine lines and dark circles
Negative points:
Not the same formula and consistency as before
Smudges easily with your eye pencil when used on the inner rim of your eye
Not long-lasting or waterproof
My rating:

Come on Maybelline, you could have done so much better!
One last thing before I finish off this post, the application:
---
Application
Twist collar of the applicator in the direction of arrows until the concealer is visible on the sponge (it may take some turns on first use).
Using the applicator, apply concealer directly to the under-eye area, blending in an outward motion.
For extreme dark circles (for fair skin), apply the Neutralizer shade under concealer shade.
To add a luminous touch (for fair skin), apply the Brightener shade to the inner corner of eyes, cheek and brow bones and, bridge of the nose.
Disclaimer: This is NOT a sponsored post. This product was given to me as "PR sample". I did not receive financial or any form of compensation from the brands mentioned here. This is a personal review and all opinions expressed here are mine.