Hola lovelies ❤
I just received my complimentary "GLOW UP Illuminator Drops" by Prima Makeup and I can't wait to share with you all the amazing pictures I took with this illuminator! 🤩
Prima Makeup actually launched this new amazing product in their makeup lines like three weeks ago and sent some of these drops of heaven to their Prima Squad members. Being part of the Squad, I could get mine and the best of it, they were personalized. It had my name on it, yaayyy! 😁 They already have the best pressed glitters ever and now, this! This is LIT! 💖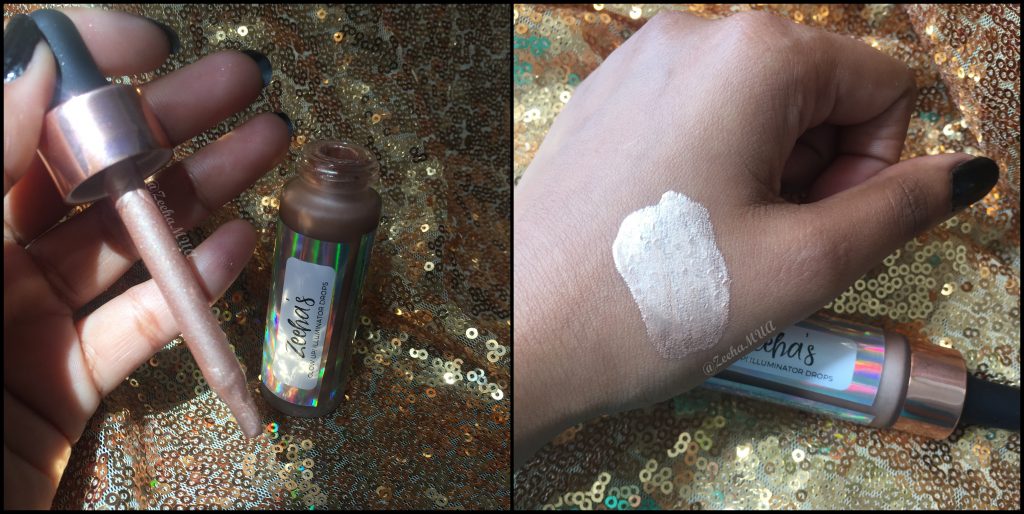 The product in itself:
Is a 15ml bottle
Available in 4 colors: Pearl, Dusky, Gold and Bronze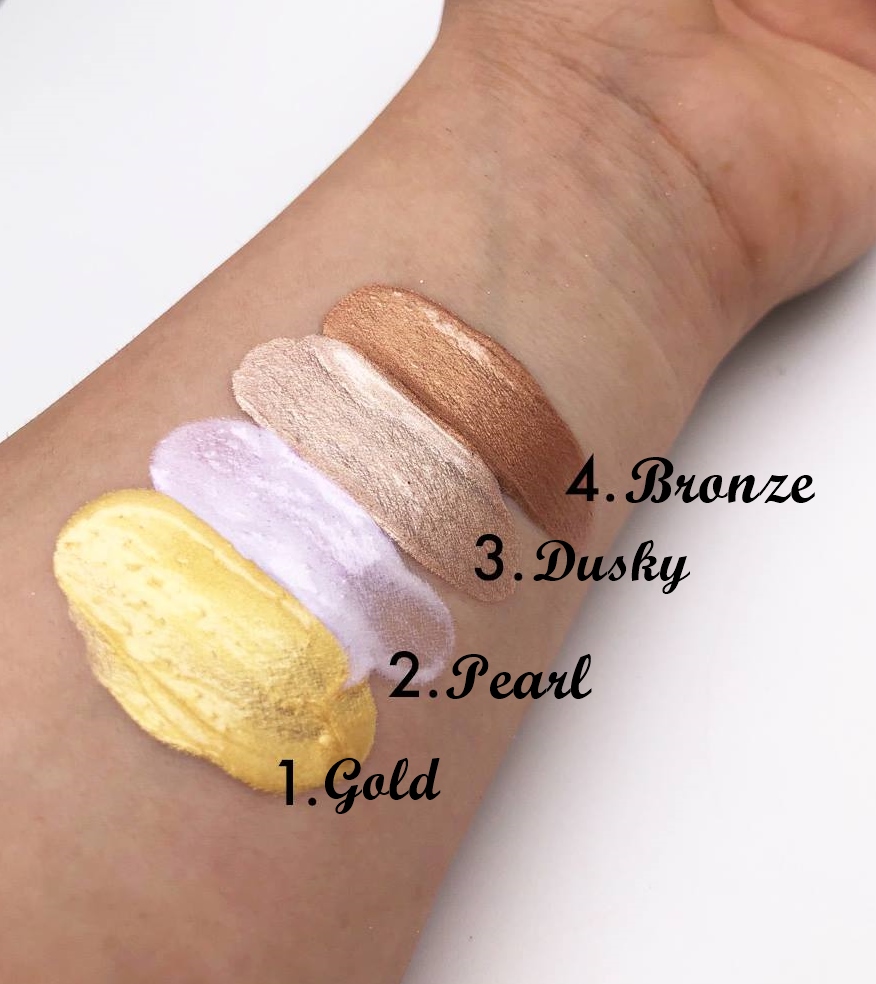 Can be used on the lips, lids, cheekbones, nose tip and don't forget, those collar bones!
And for more coverage, mix it with primer and use as a highlight to create a gorgeous golden glow or mix with moisturizer for an all over body glow!
All Prima products are cruelty free and vegan.
---
First application!
As soon as I got the illuminator in the mail (I got the Dusky one by the way), I could not wait to test it out! So, the next day before going to work, of course, I applied it. Below is the picture I took right away after my makeup: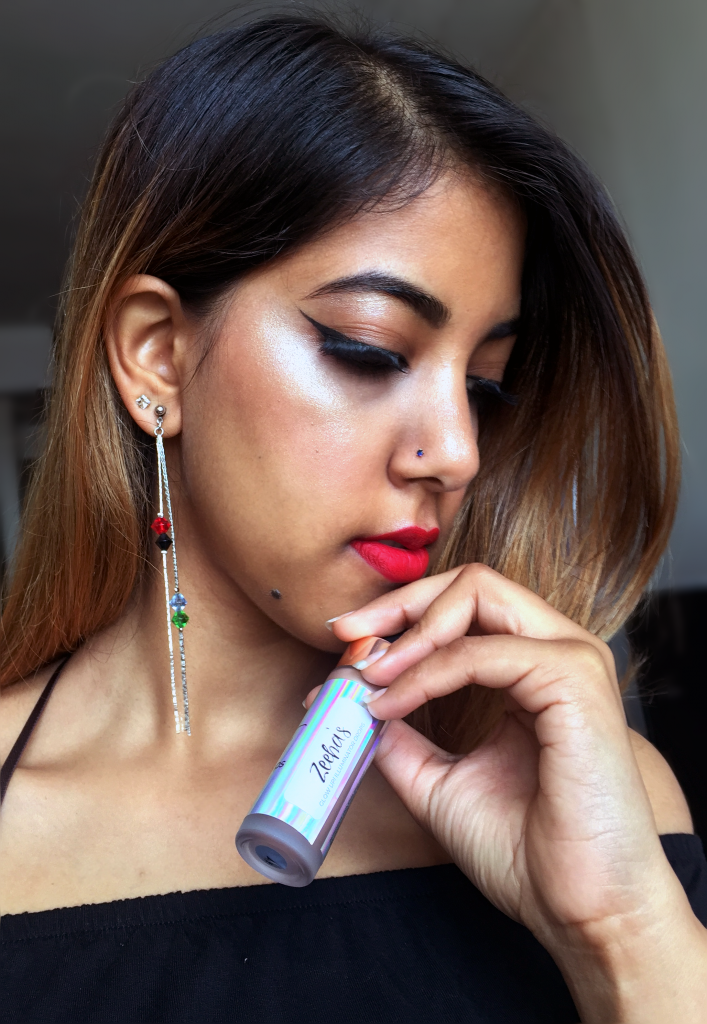 Look at that highlight, girl! 🤩 I was not even in direct sunlight, no editing and no filtering (except for the background a bit 😶). The highlight stayed put the whole day with 36 degrees outside because it is freaking hot right now in Belgium. For sure, I used my NYX setting spray but still, the intensity of those illuminator drops, when I got home at night, it stayed the same. I did not even want to remove my makeup 😅. And, then I told myself, I have to share this beauty with you all!
Review and Swatch
So, today, I took my typing fingers out and my camera and here are the swatches in direct sunlight and inside the living room with no lights on. It is really, really impressive!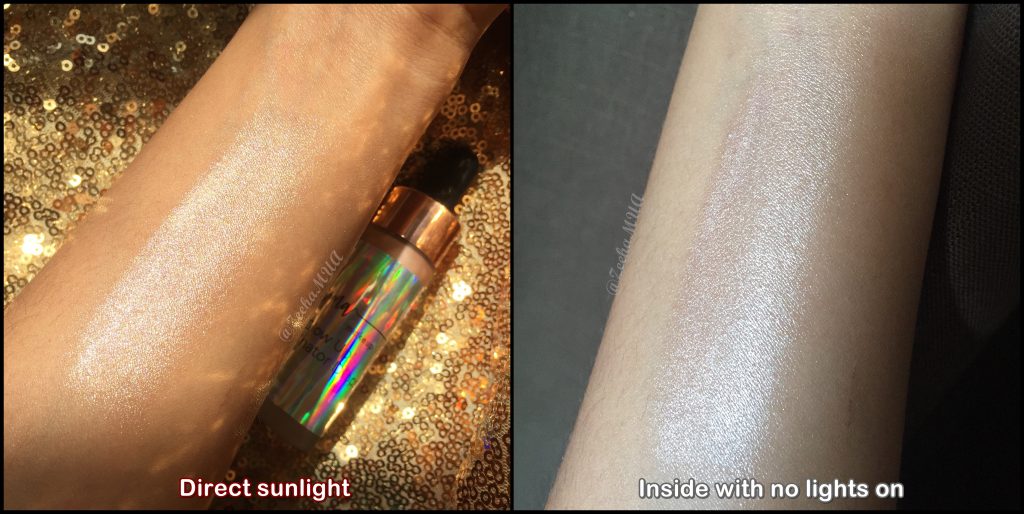 ---
After that, I also got out my ICONIC Illuminator in "Original" and the Prima one in "Dusky" to compare them both.
And, as you see below, there is not much difference between the two; Prima did take it to one of the best illuminators on the market! I drew up a table so it was easier to compare them:
| | | |
| --- | --- | --- |
| | ICONIC Illuminator (Original) | PRIMA MAKEUP Glow Up (Dusky) |
| Price | £30,00 | £9,99 |
| Quantity | 13,5 ml | 15 ml |
| Colors available | 4 (Original, Shine, Glow, Blush) | 4 (Pearl, Dusky, Gold, Bronze) |
| Smell | Very light "paint" smell | Very light feminine perfume |
| Pigmentation | High | High |
| Long-lasting | Yes | Yes |

Let's conclude,
If I had to choose between the two, well, basically I would go for the Prima one.
Why? Simply because the finish of Dusky is exactly like the ICONIC one and for the price and quantity, Prima has largely an advantage over the ICONIC Illuminator. However, ICONIC has the "Blush" color which is a lovely one for blush, obviously… 🤷‍♀️ But if Prima brings out something that has moreover the same color, it's gonna beat ICONIC hands down with their illuminators.
So, my rating will be a full 
 because they deserve it. GG Prima 👏
The GLOW UP Illuminator Drops are now available for purchase on their website so, you could check them up here and at the checkout, if you want to take advantage of 15% off, use the promo code "ZEEHAMUA".
For the ICONIC London Illuminator, shop here.
Disclaimer: This is NOT a sponsored post. This product was given to me as "PR sample". I did not receive financial or any form of compensation from the brands mentioned here. This is a personal review and all opinions expressed here are mine. The description does contain an affiliate link, which means that if you make a purchase using my promo code, I may receive a small commission. This helps support the blog and allows me to continue to make blogs and videos.😊 Thank you for the support!