Hey guys, welcome back! ❤️ I hope you had a magical Christmas filled with happiness and gifts, of course! 🎄 Some days ago, I received the new product by VICHY Laboratories: the Booster Mineral 89, which is apparently the #1 best-selling face moisturizer in Vichy's skin care. I cannot wait to try it and apparently, it gives immediate results! What I'll do is, maybe document every week and see the progressive results (if any 😉)
A bit about VICHY Laboratoires…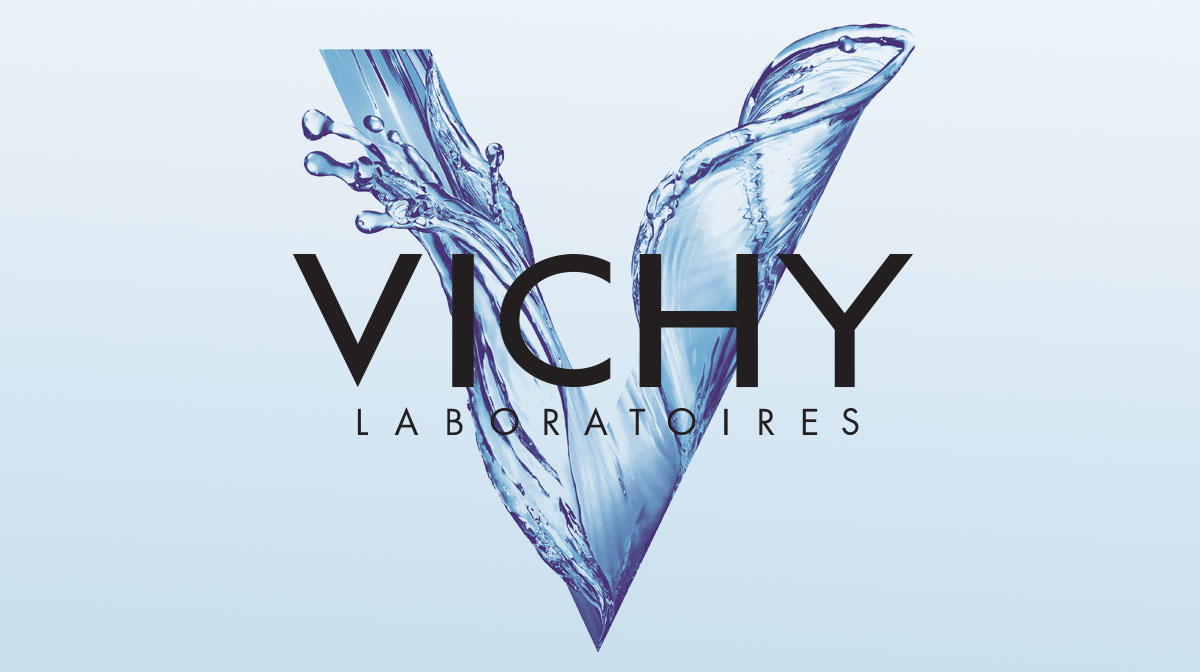 VICHY is the #1 anti-aging brand in European pharmacies. They started with a simple philosophy:
"Your skin is a vital organ, requiring true scientific rigor and dedicated medical research to maintain and enhance its beauty."
80 years later, their values did not only hold true but went even further. Their clinical research on thousands of women of all skin types, ethnicity and ages, gave them the answer on what makes up ideal skin at every life stage. Whether your skin is affected by hormonal changes, stress or life-style influences, they understand that every woman's skin is unique – just like every woman's life is unique.
---
Enough about the laboratories now, let's see what the product looks like 😀
Some pictures before we go to what does the Booster really do: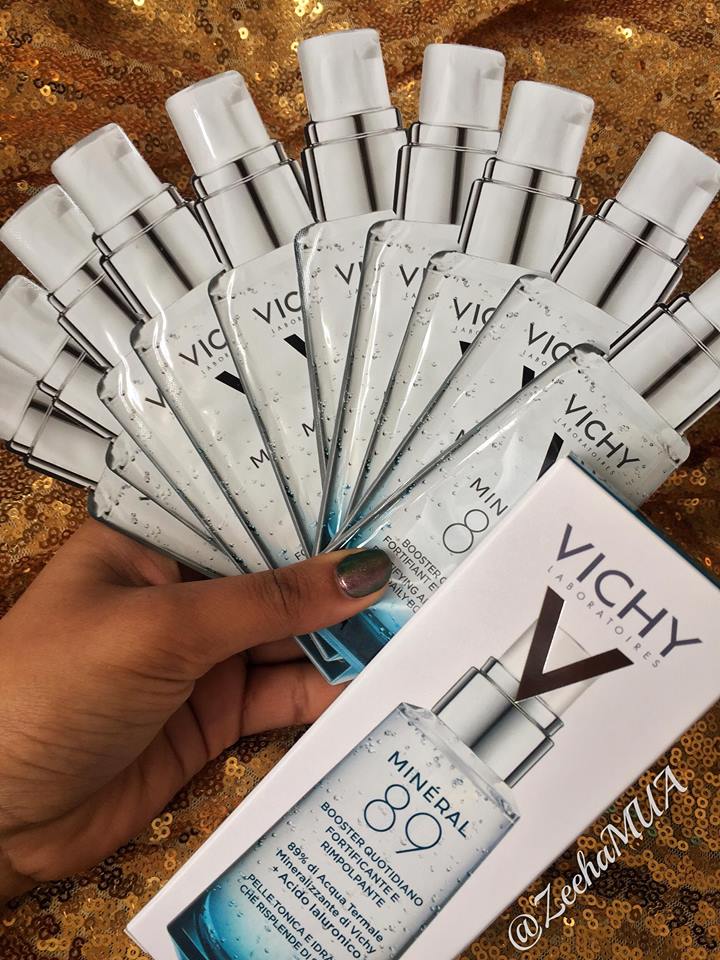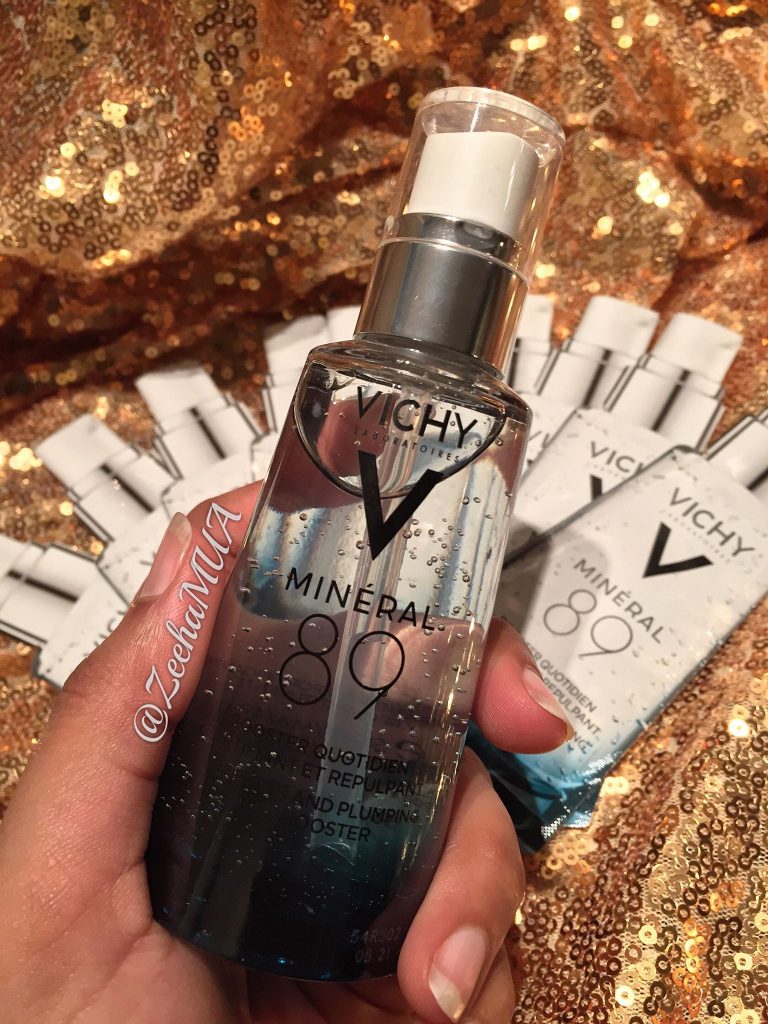 The look and feel…
With the Booster, I got some samples to share with friends and family around me and what I really liked about it was the shape. It is just a sample, yes, but is so different from basic rectangular ones. The bottle is also nice, it is in the small details but like I said, it makes a difference. There is a nice and strong grip to the bottle's size and shape too. The degrading blue-to-transparent color on the bottle gives a fresh look and you can easily see the product inside (good when you want to know how much is left 🤫)
The texture and smell…
The texture is a gel-like touch; not at all gluey or sticky but very smooth and dries quickly on the skin – like water. There is nothing particular about the smell, I would even go for no scent at all, no fragrance, nothing which is very good as these molecules of scent can wreak havoc on your skin.
The Mineral 89 in itself 🏷️
The bottle is a 50ml hyaluronic acid face moisturizer for all skin types suffering from dryness and dullness. The 89 (in the name) represents 89% of mineralizing thermal water of Vichy rich in 15 rare minerals, 100% natural and pure. Purposes of the Mineral 89:
hydrates and plumps your skin with moisture
instantly strengthens the skin's barrier function
acts as a protective shield against pollution and so on, …
---
Application 💆‍
Clean and dry the face with your usual cleanser.
Apply two pumps of Mineral 89 on your face, to prepare your skin for the next steps of your beauty regime. They advise you to use it morning and evening by spreading with outward movements from the middle of the face, without applying too much pressure.
Continue with your daily skin care and DONE! 🌟
The VICHY Mineral 89 is now available for purchase on their website so, you could check them up here .
Disclaimer: This is NOT a sponsored post. This product was given to me as "PR sample". I did not receive financial or any form of compensation from the brands mentioned here. This is a personal review and all opinions expressed here are mine.